This tutorial is for a natural, everyday look. It's not heavy makeup, but more of a fresh, dewy-glow that looks like "you but better." I do have single eyelids, but I believe anyone can do this. It's quite easy and doesn't take many steps!


My tools:

FACE
-Dove Deep Moisture facial lotion
-Lancome Photogenic concealer in Camee
-Everyday Minerals powder foundation in Semi-Matte Golden Medium
-Everyday Minerals blush in All Smiles

EYES
-Urban Decay Primer Potion
-Revlon Colorstay 12-hour Eyeshadow Quad in Copper Spice (this is the only eyeshadow used for this whole look!)


-Shiseido eyelash curler
-Max Factor Lash Perfection mascara (in waterproof black for upper lashes and non-waterproof navy for lower lashes)

LIPS

-Clinique Superbalm Moisturizing Gloss in Lilac


*Ok, first of all start off with a clean, moisturized face.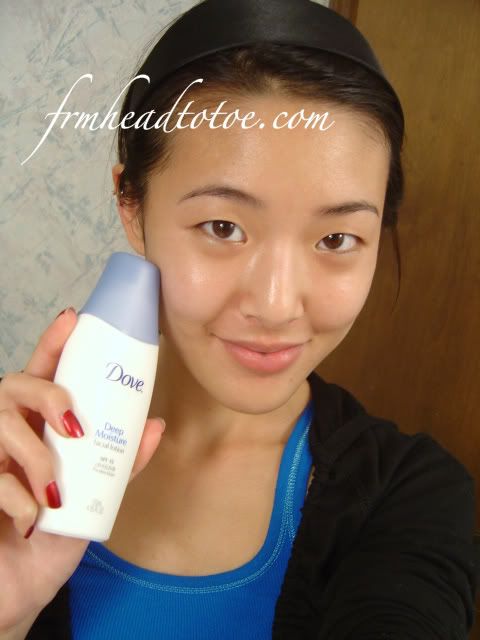 *Use Lancome Photogenic concealer to cover up any discoloration. The key spots I go for are acne hyperpigmentation spots, the redness around my nose, and on/around my nose to cover up pores.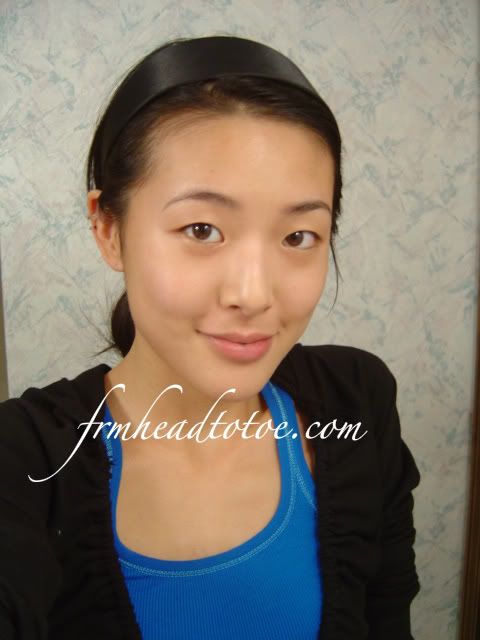 *Prime eyes with urban decay primer potion. Dab, then blend over the whole lid, and a bit on the lower lid too.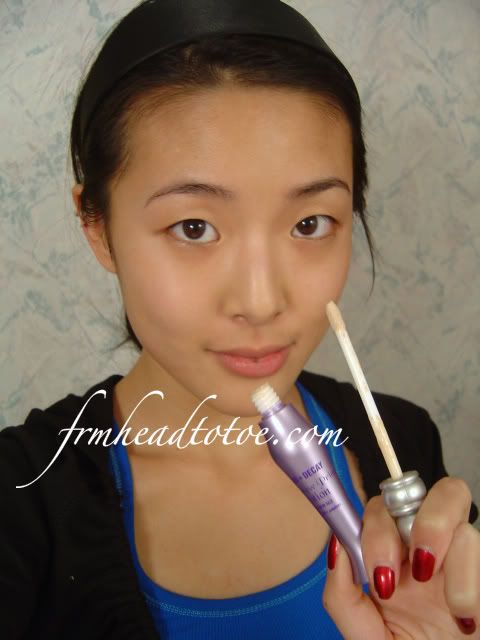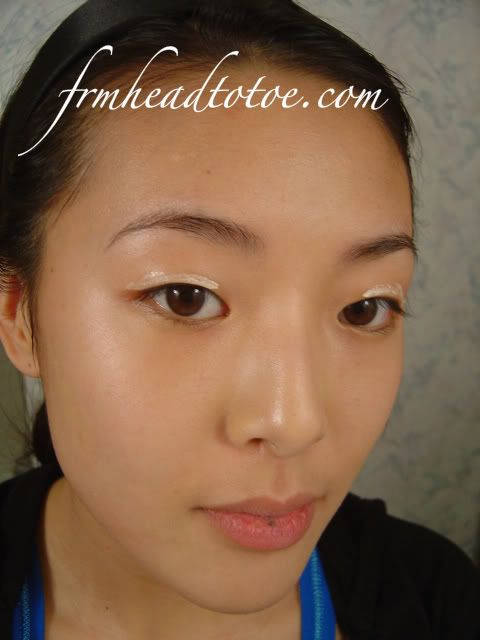 *Add the light gold color underneath the brow.
*Sweep the coppery color to the lid in a thick line, sweeping and blending up at the ends where your brow bone is.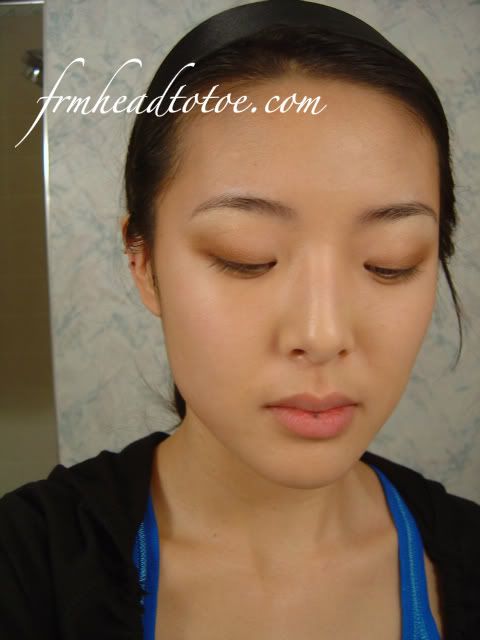 *Take the darkest color, dark brown, and use a thinner brush to sweep near the lash line, thinner on the inner corners and getting thicker as you reach the outer corners of your eyes.
*Use the copper color to thickly line the outer third of your bottom lids.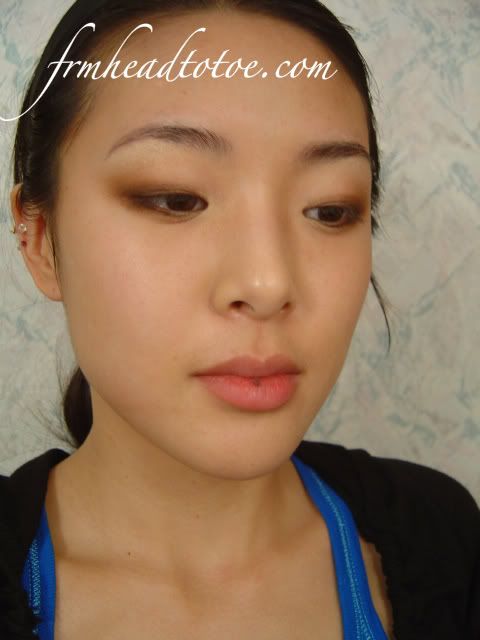 *Take a thin, angled eyeliner brush and use the dark brown shadow to line both the top and bottom lash line. Using shadow as liner looks very natural and doesn't smudge like liners do, but it still defines eyes. The result should look like everything is blended naturally like this.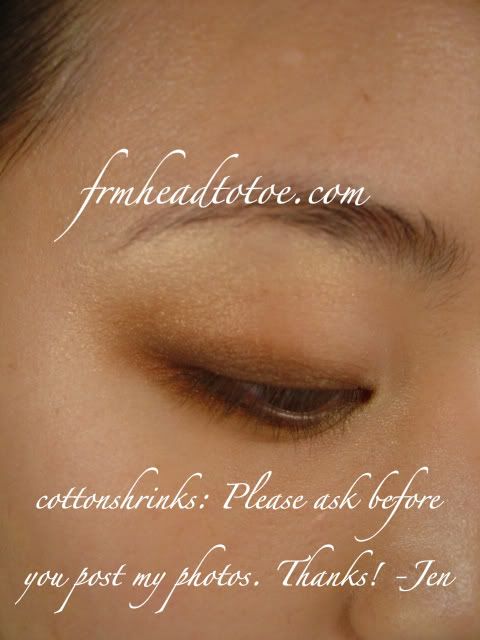 *Curl lashes. I start at the base and pump the curler up to the tips of the lashes.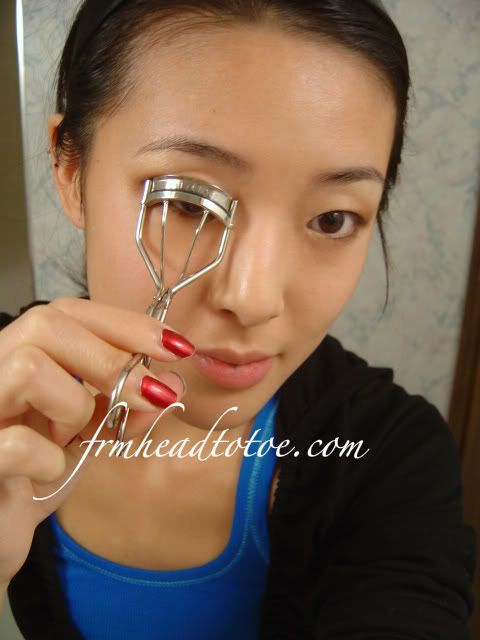 *Add Max Factor lash perfection waterproof mascara. Start at the base and wiggle up.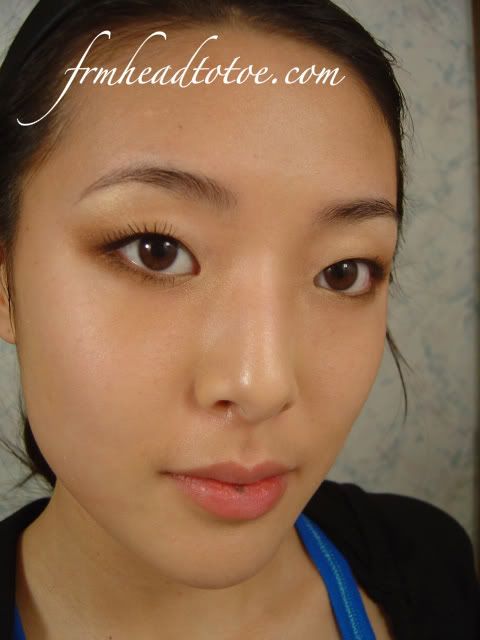 *Apply foundation and blush! (I forgot to do this until later for the tut, but I usually do this after concealer...) Mineral foundation is great for looking "glowy." I don't like using too much, since the concealer works to cover most imperfections.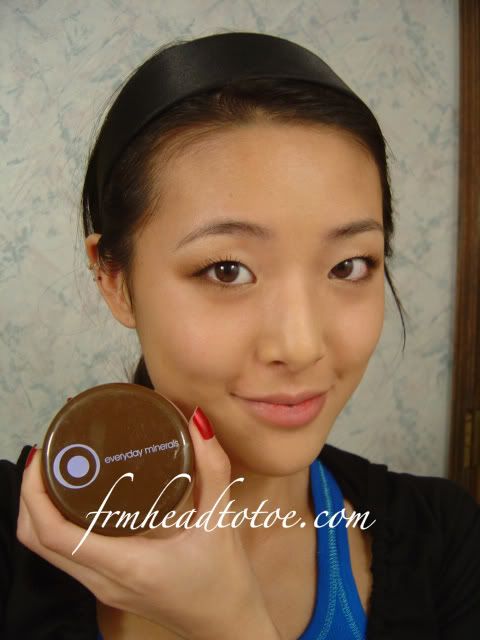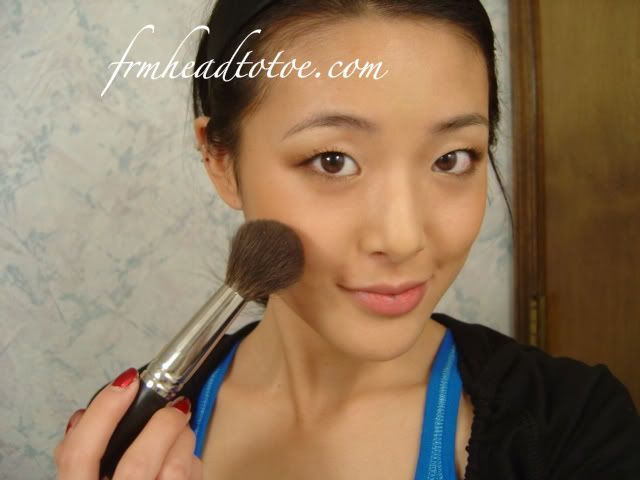 *Apply Clinique Superbalm Lipgloss in lilac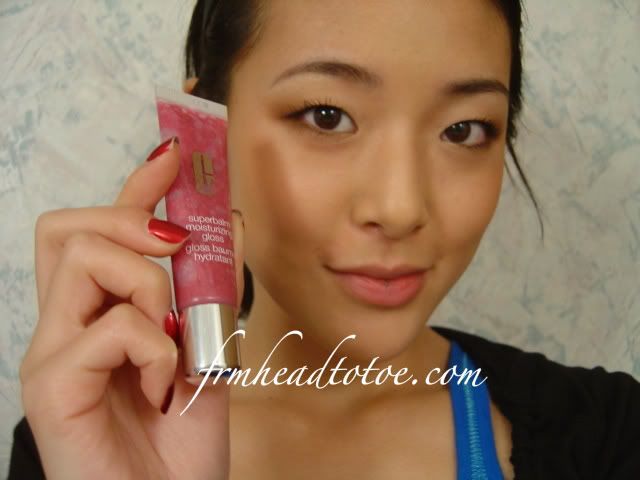 FINISHED LOOK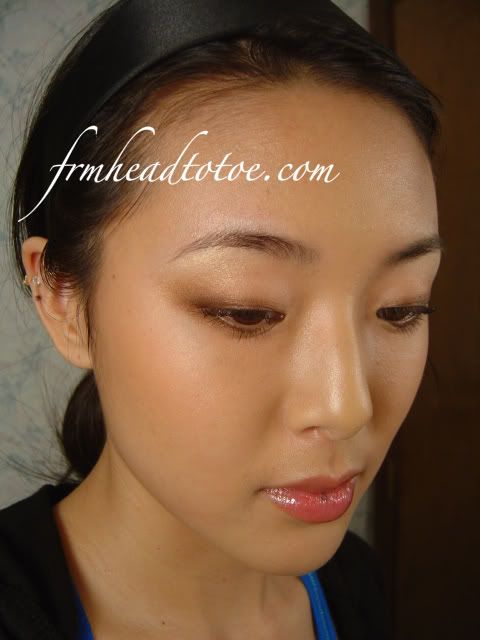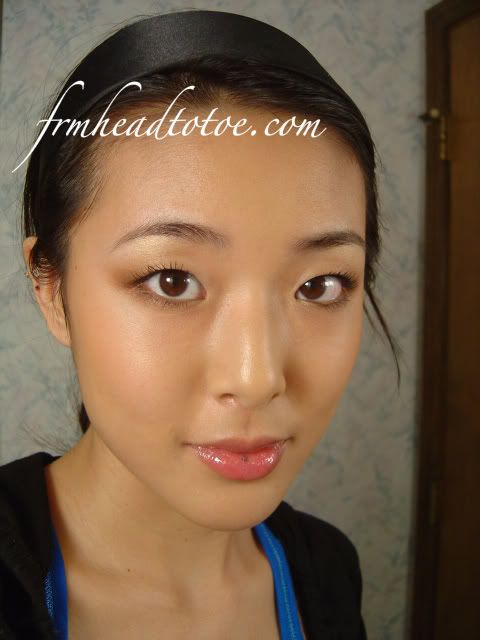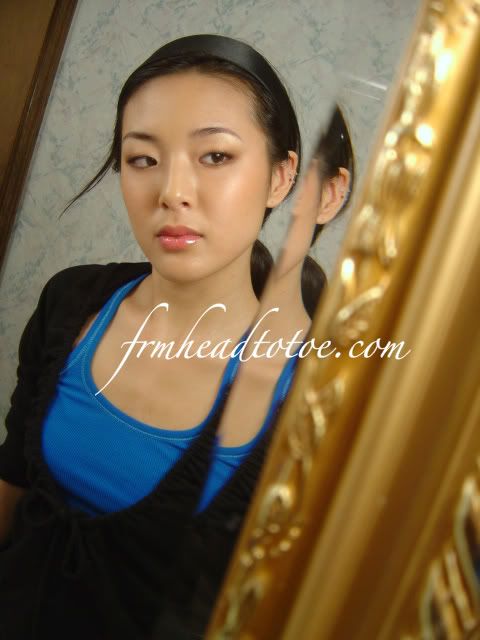 Hope you like it! If anyone tries this out, definitely show me your results. ;)