Updated Skincare Routine
12:26 PM
Hey All! I've been getting a lot of requests for my updated skincare routine. It honestly hasn't changed much in the last year, but there are a couple of products that I throw in the mix sometimes. I still get the occasional breakout or two but it's all pretty manageable. What's 1 breakout, compared to years of suffering anyhow? Nothing! :)

For the record, for people asking about how to achieve perfect skin, trust me I am not one of the bloggers to claim that they have perfect skin. I have enlarged pores on my cheeks, I get the occasional whitehead and cystic acne (I have one now on my cheek. Ouch!) And my cheeks always have some hyperpigmentation from healed acne that appears and fades. I guess the biggest thing I focus on is the health of my skin over the appearance of it, which is what will help you long term.

It's funny, when I went to the dermatologist a couple years ago shortly after my acne started healing, he mentioned that I have really good skin texture and I thought, "YES!! See? I WAS taking good care of my skin underneath. I did NOT have acne because I was dirty or wasn't taking care of my skin!" I'm sure a lot of you acne sufferers can relate. Nobody needs to be on their high horse for having clear skin and nobody needs to feel like trash for dealing with something so temporary hurting their face. In today's world, there are seriously SO many ways to treat acne that nobody should need to suffer. GO to a dermatologist and stick with a single regimen for at least 4 months. You will not regret it. I only regret waiting so long.

Ok, now that my big rant is over, here is what I am currently using for my skin.

Morning:

Clean and Clear Cream Cleanser for Sensitive Skin
-I don't love this, it's just okay. I don't feel like it cleans as well as my prescription wash.



Clean & Clear morning burst facial lotion
-Oil-free with SPF 15. Love it!



Duac
-Prescription zit zapper! LOVE it, plus not as harsh as over the counter benzoyl peroxide meds.



I may or may not put on mineral foundation after this. Usually I just use finishing dust to put the oilies at bay and use blush on my cheeks. Blush helps camouflage discoloration enough for just a typical day. My skin motto is less is more! I reserve liquid foundation strictly for photoshoots, and I never leave any foundation on overnight.

Night:

Re-10 Wash
-My favorite face wash. Prescription and super gentle. I get a huge bottle for $10 with my insurance, so it turns out to be cheaper than OTC (over the counter) face wash!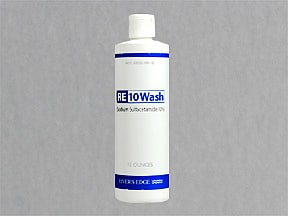 For moisturizers, I've been switching around a couple different ones.
Olay Beauty Fluid for Sensitive Skin
-Light weight and very basic. No smells, no dyes, and feels nice.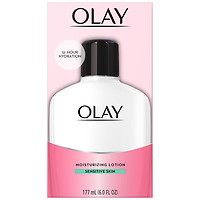 or

Clinique Moisture Surge Extra
-Oil-free gel. Nice for hot weather when you don't need serious moisture.



Differin Cream
-Prescription retinoid cream. I use the CREAM not the gel. It's still a gel consistency though. This is what keeps my skin looking young and healthy. LOVE this stuff. The doctor said I can pretty much use this forever, and it will help keep wrinkles away because it helps to regenerate skin quicker. Hello, fountain of youth anyone?



I also take birth control, which I started for my acne and now just use because I'm married and don't want kids yet. Previously, I took Yaz but decided to switch back to Tri-Sprintec (generic for Ortho Tri-cyclen) a couple months ago. Boo to birth control transitional acne, that's probably where this cystic one came from, but hopefully Tri-Sprintec will be better for me in the long run.



That's it! See? Very basic. Face wash, moisturizer, topical cream. I avoid toners because my dermatologist said it's mostly a gimmick that makes you FEEL like you are extra clean, but can actually dry out your skin because of the alcohol content. I also use an eye makeup remover (Lancome Bi-Facil) at night but the facewash cleans the remaining residue off.

Current skin, no makeup, no photoshop, no special lighting. Quite imperfect, but healthy at least. :)




I'm pretty comfortable with my current regimen. It's easiest on your skin when you don't change things around too much and it's been working for me. Hope that helps and best of luck!